The SBD Good Neighbor Program quarterly report for July – September 2020 posted to the website reveals our neighbors' comments about aircraft operations over their homes and businesses.
Our team hears your feedback loud and clear. The following is information about SBD operations during the last quarter that may have contributed to concerns about aircraft noise.
Neighbors' noise reports were elevated in July and August, correlating with increased aircraft activity at SBD in support of what's happening in our region.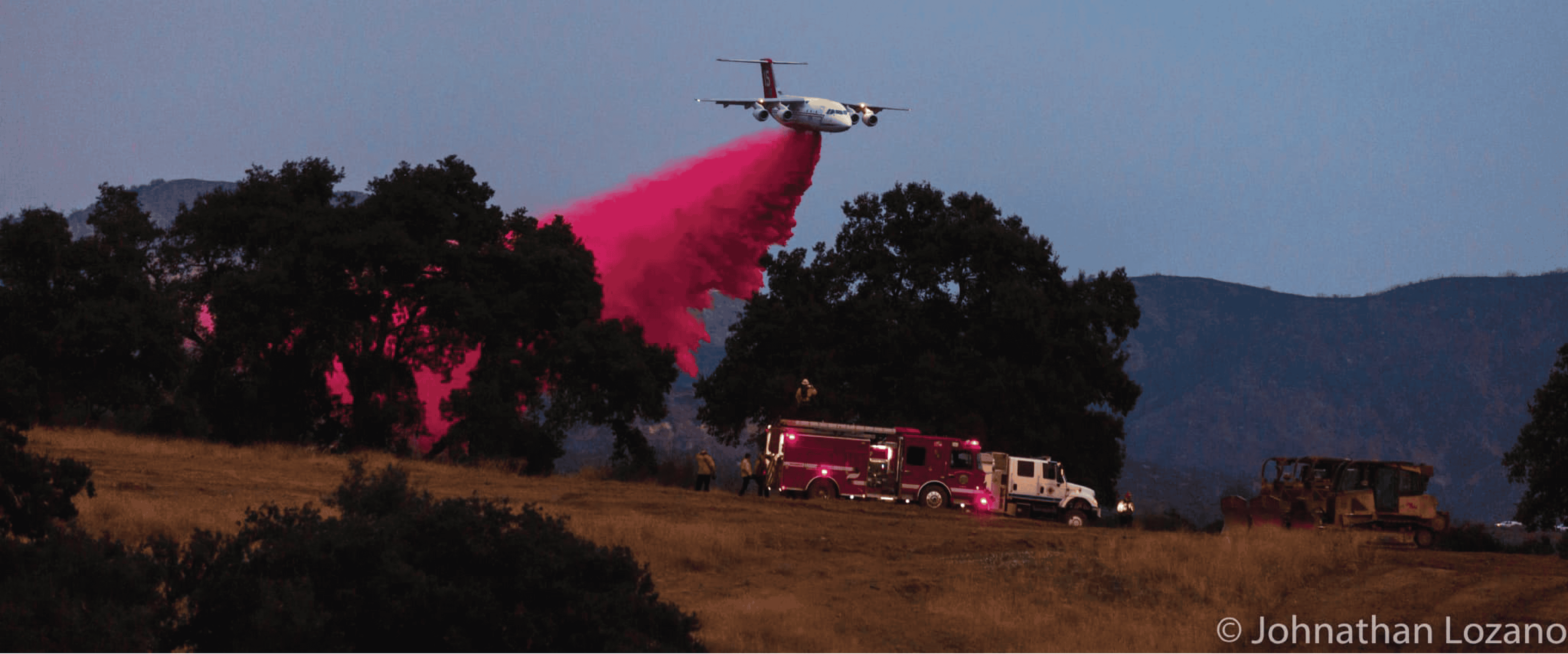 The state of California was on fire for two-thirds of this reporting period, culminating in the worst wildfire season in the Golden State's history. In response, the U.S. Forest Service, with an aerial tanker base at SBD, and its contractors delivered around-the-clock, critical aerial missions in support of ground crews fighting to prevent and contain the many fire emergencies, which included:
The Apple Fire, in Riverside County, which started on July 31 and continued for three weeks
Numerous other major wildfires in California, caused by an "otherworldly" storm of lightning on August 16, and
The El Dorado Fire, directly impacting San Bernardino and Riverside counties, which began in conjunction with unprecedented hot temperatures over the Labor Day weekend.
SBD staff continue to educate based and transient pilots, including those flying for the U.S. Forest Service and their contractors, about recommended flight paths and noise-sensitive hours to encourage the reduction of aircraft departures and takeoffs over residential and business areas.