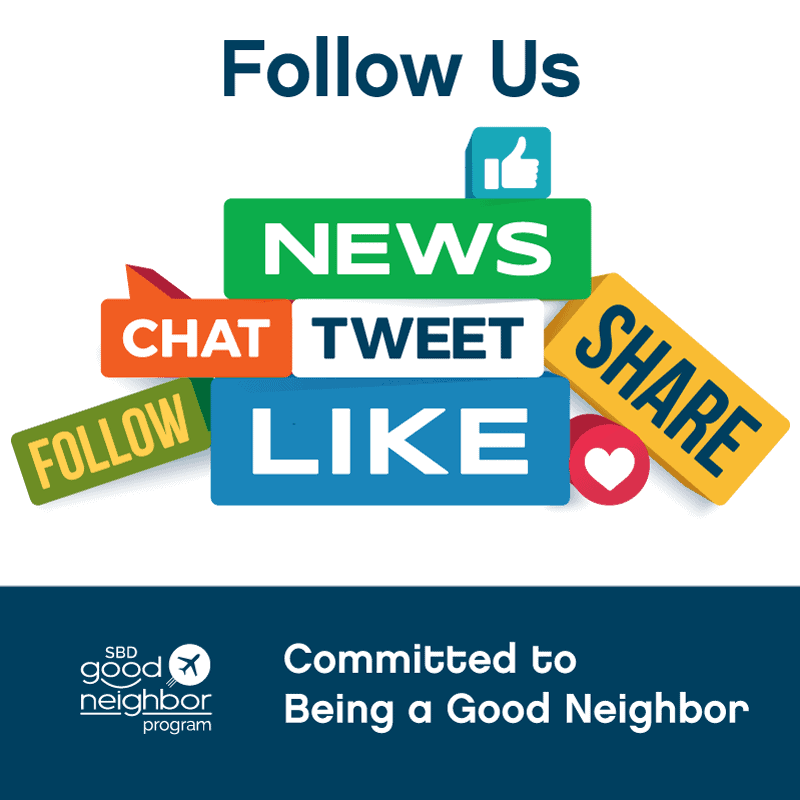 The SBD Good Neighbor Program has stepped up efforts to connect with YOU! There are a number of ways our neighbors can learn about how we serve our community. We also make it easy to share feedback about aircraft operations in return.
Contact us by web or phone:
Submit a comment online here.
Call the Community Response Line
909-382-4225.
Another way to connect with SBD is through our social media channels. Airport staff post the latest news and developments to Facebook, Twitter and Instagram. Follow us and comment on how we're doing or share any airport-related questions you may have.
We encourage you to forward this newsletter to your family, friends and neighbors.