Shining a Spotlight on SBD Superstars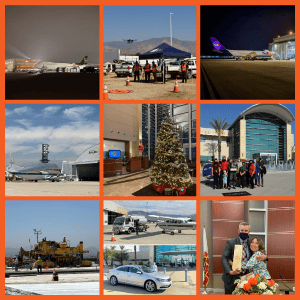 Much has been said about the turbulence of 2020. Our region was impacted by the ongoing global pandemic, devastating wildfires in our beautiful Golden State and irregular weather patterns. 
While SBD International Airport had its own share of impacts, our leadership and team members made it a priority to provide solutions to the headwinds that our community faced. We have summarized SBD's many contributions to overcome these impacts—and our superstars who soared to new heights—in a short video that we hope our neighbors will enjoy.
View the video below, and know that SBD is committed to our community in 2021, and prepared to embrace the many opportunities we expect the new year will bring.